September 2008.
On the Dave Fanning show on our national 2FM radio yours truly was invited to discuss Elvis's extraordinary voice with an "Evening Herald" reporter who was attempting the impossible. Sparks flew! Just imagine the young guy lecturing a veteran Elvis fan on the qualities of popular singer's voices.
Ronan Collins on his RTE1 Radio show played an Elvis song for my birthday:-) According to Ronan I am an "Elvis Officianado". Bejazus, that's a first!
Enjoy the latest Elvis News on http://irelandtoo.blogspot.com
What a Year for Elvis Presley Success in the single CD Billboard chart. This Christmas time Elvis merchandise will be all over our shops here in Ireland. DVDs, CDs Books, Magazines, Calenders, Purses and Handbags etc
The British "Daily Mail" gave out a free DVD "Loving You" movie, starring Elvis and Dolores Hart, boosting the newspapers sales to close to 3, 000,000 for that day. (Yes Millions!)
The link below a beautiful story of Elvis's kindness.

Elvis in Ireland
Contacting the Media.
Elvis Presley fans wordwide should make it their business to contact all forms of the media at every opportunity. Here in Ireland yours truly has had great success by sheer persistance-it pays to be active! We have had results -TV, Radio, Magazines, Newspapers,etc.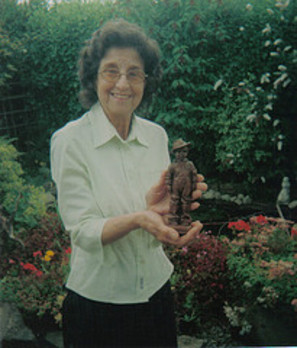 Elvis at 3 by Sculptor Michiel Van der Sommen. Sent to Maureen in thanks for her idea.
Elvis DVDs and CDs selling well in 2014.